Are you interested in events in Europe related to high-performance computing? Check out the Events Calendar.
Or do you want to find out more on what kinds of trainings the European Centres of Excellence in HPC have to offer? Have a look at the CoE Training Calendar.
BioExcelCoE Summer School on Biomolecular simulations
Summer School! Learn about biomolecular modeling and simulation and work on use cases integrating GROMACS, HADDOCK, pmx. Limited travel grants available.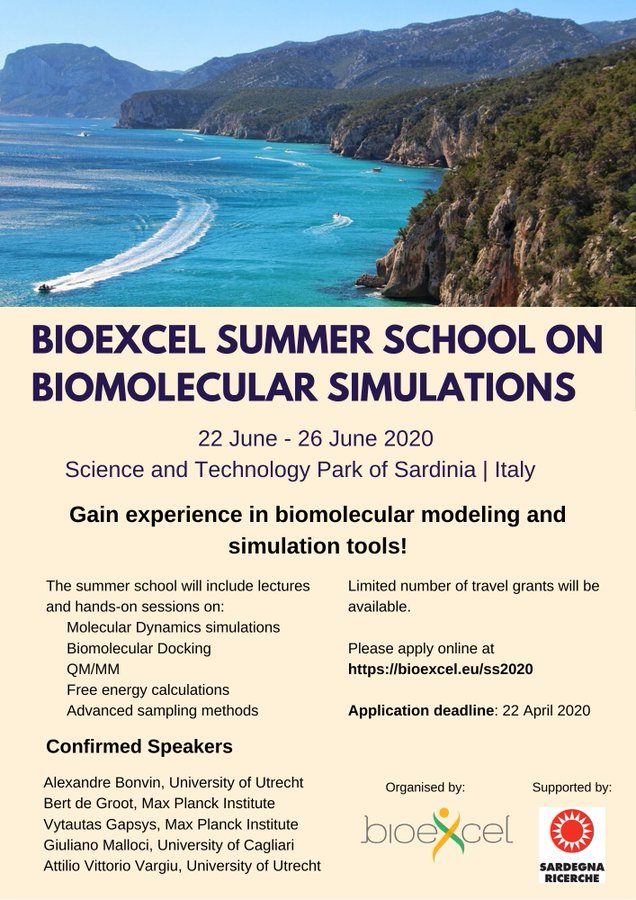 CoE Training Calendar